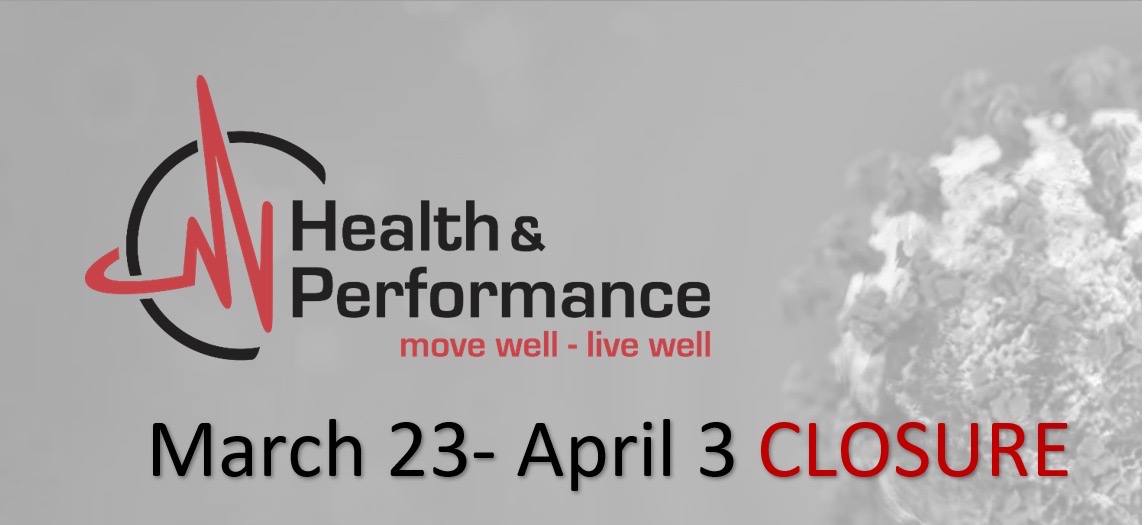 Clinic Closure:
After careful consideration and collaboration, we have made the decision to close our Rehabilitation services at Deer Lake, Corner Brook and Stephenville for a two-week period, Monday, March 23rd to April 3rd.
This is a difficult decision as we struggle to balance the needs of our recovering patients with the needs of public health.
Currently the Corner Brook Pharmacy, the Family Medicine and Medical Specialist clinics remain open.
Free Virtual Physiotherapy
We are pleased to offer Virtual Physiotherapy assessments and follow ups for two weeks of shut down completely free of charge for all. We recognize the negative impact of delays in accessing Physiotherapy especially for our patients who are recovering from surgery and acute injury. We recognize the unique opportunity now afforded to patients who can take this time to recover by being educated, perform self-care techniques and correct exercises to facilitate healing.
Our staff care greatly about your health, wellness and rehab journey, and hence, want to ensure that you are able to access ongoing consultation with a Physiotherapist for ongoing questions, progression of modification to home programs while away from the clinic and ways to ensure your continued progress.
Our physiotherapists have extensive knowledge in post-operative care, so if you are recently out of an orthopedic surgery, there is no need to think you are alone and without support. Our team will be there for you, to teach you over the phone, by email or video conferencing, free of cost until the end of March.
To access this service from anywhere in Western Newfoundland please call our temporary central booking line at (709) 632-2266 and speak with our receptionist.
Wishing you all a safe and healthy period of self-isolation.
Heather, Ash, Cora & the entire rehab team at HPC